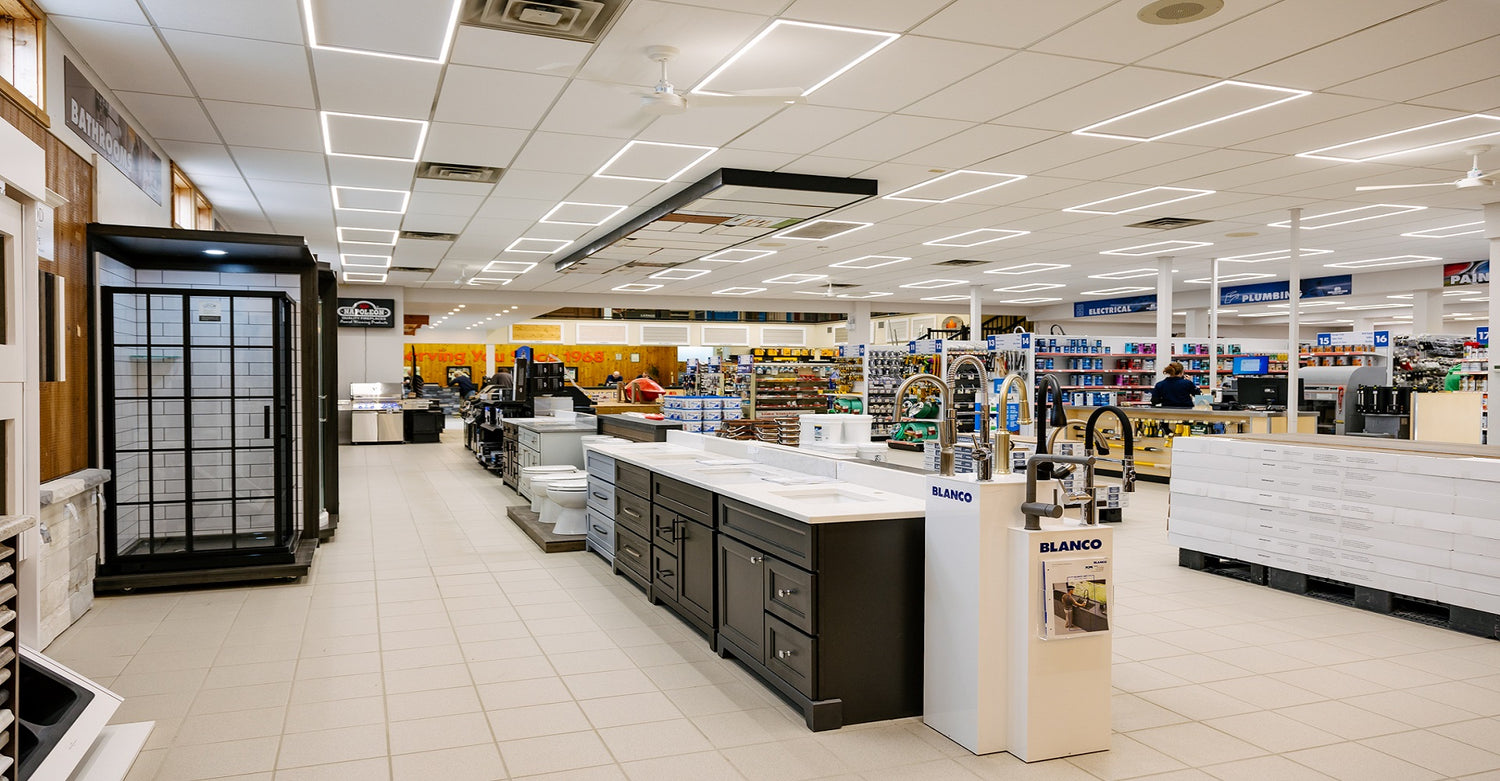 What's New?
Welcome to Haliburton Timber Mart located in beautiful cottage country. Haliburton Timber Mart also known as Haliburton Lumber, first opened its doors on July 27th, 1968.
Services
Custom Building Design

We understand your dream is unique! Offering distinctive quality and innovative details to translate your imagination and point of view into a beautiful reality has been apart of our vision since the beginning. Discover how we can bring your project to life with seamlessly integrated product designs and finishes, all covered under our best-in-class warranty. Ensuring your dream home will be enjoyed for years to come.

Building Designs

Paint Color Matching

Do you have a paint chip or a piece of material that you love the color? Here at Haliburton Timber Mart we have the technology to color match your color in your choice of paint finish. This computer color matching system allows us to help you get the perfect shade every time.

Color Matching

Custom Floating Docks

In search of a new floating dock? Come in and see our dock specialists who can help design the perfect floating or stationary dock for your needs. Once built, we can deliver your new dock to the nearest water access ramp and put it right into the water for you. 

Floating Docks
Who is Timber Mart?
TIMBER MART is the largest national member-owned buying group in Canada for the true independent entrepreneur. With hundreds of members, including independent building-material and hardware retailers, commercial dealers and manufacturers located in every province across the country, TIMBER MART provides its extensive dealer network with a menu of competitive buying programs, comprehensive marketing services and personalized support to drive independent business success.